These crafting and art supplies shops are worth visiting by every artist or crafts passionate that comes to Wroclaw.
PAPER CONCEPT
This store is part of a chain. You can find this place in any big city in Poland.  This is also the most popular in Wroclaw, as it's located in a central area, very easy to reach.
You can find here lots of craft supplies, from brands that are worldwide known and maybe you've only heard of on Pinterest. One example is the varnish brand Mod Podge and also Marta Steward products, including the whole acrylic painting series. They also have lots of items for scrapbooking.
You can chose from a large offer of art supplies, including every type of brush that you need, paper blocks for all the drawing styles, calighaphy sets and lots of drawing tools.
The staff is really nice, some of them speak English. The prices are medium, but i would still label them as affordable. They have an website, from you can send the products to the store closest to you.
You can find the store near Switnicka a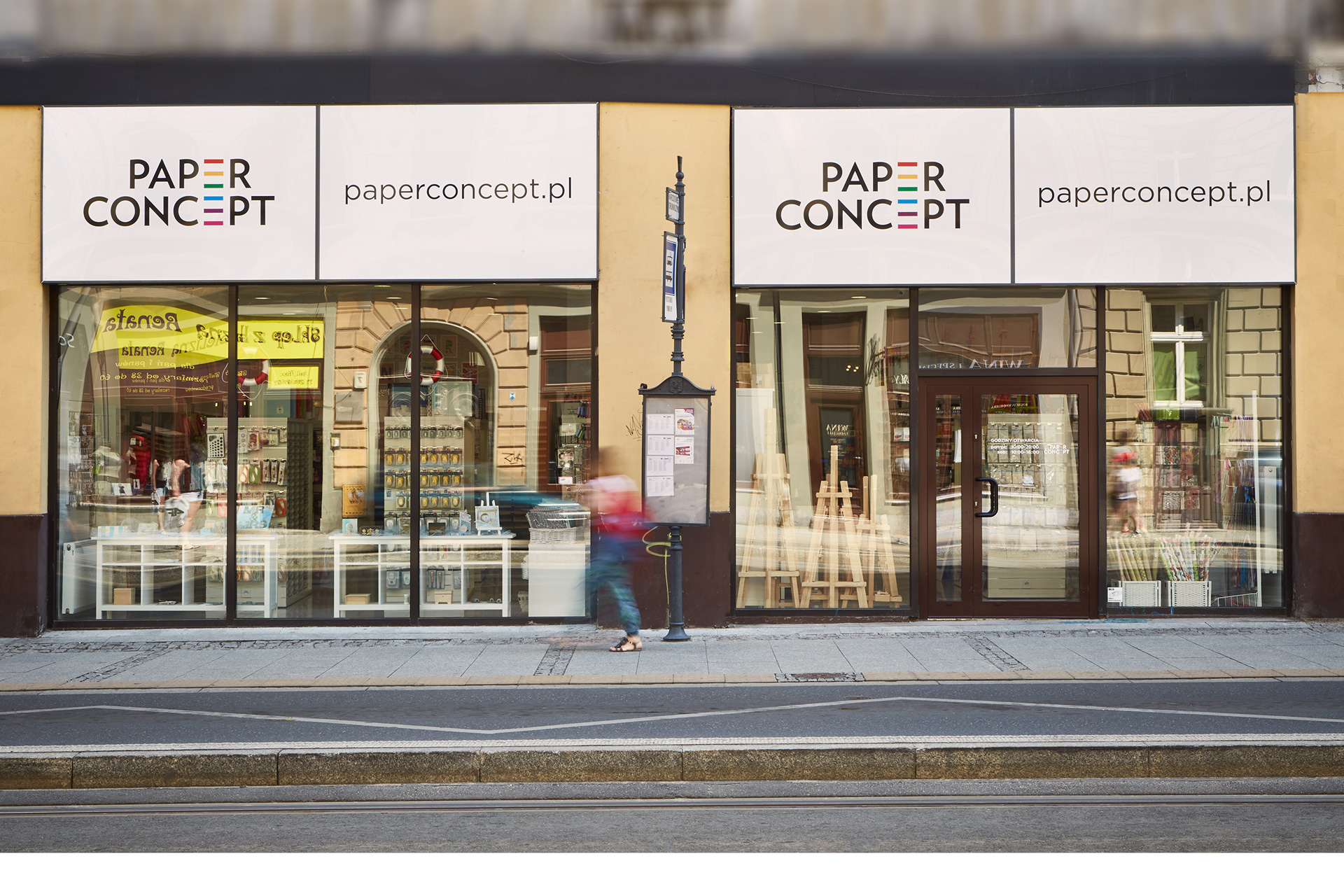 t Krupnicza 6/8, 11-400 Wroclaw
Paper concept Store in Wroclaw
Storm- one of the cheapest Art supplies shops out there
Storm or Tel-Pen, you can find it under both names. It's a hidden gem for art lovers and artists. After you find it, it's worth it.
It's dedicated for all art supplies that you can think of. They also have international brands like Sakura, Micron, Copic and so on. And all types of painting, with a huge variety of pastels.
Some of the workers speak English. But the best thing about Storm is the prices. It's very afordable to buy from here. You can have an idea visiting their website.
You find it in Kazimierza Wielkiego 29A, 11-400 Wrocław.
EMPIK'
Empik it's a bookstore mainly. But you can find really good craft supplies Wroclaw. Even if they are more school supplies oriented, you can find some of what you need. Scrapbooking is their best strenght, but they tave plenty of crafting supplies like scrissors, stamps, cardboards, quilling papers.
You can find them in almost every mall around Poland, including Wroclaw. You should go for the bigger stores if you want to find a bigger offer of craft supplies.